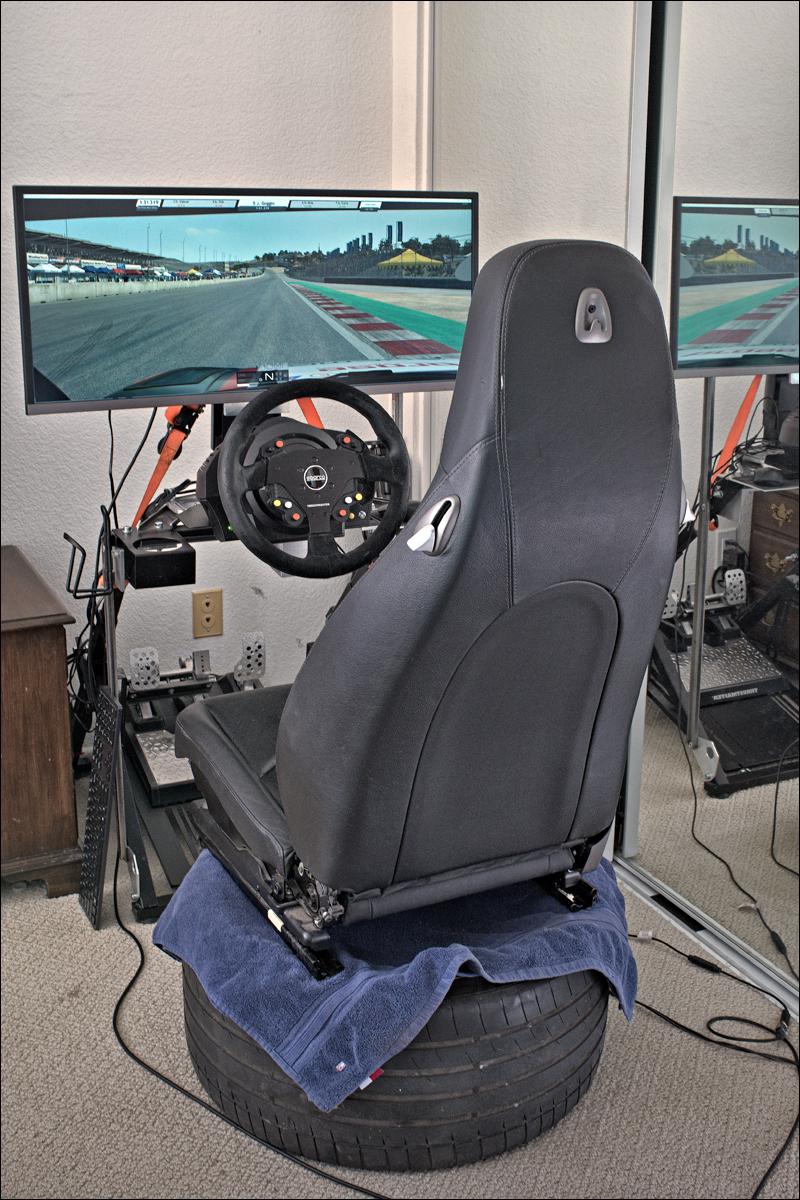 Wolf' s Guide to being a Frugalitarian – Part One Steam Sale
Well, what is a Frugalitarian? A person that is looking out to get a good deal, and doesn't like to overspend needlessly. To be honest though, the name isn't mine, it was created by a guy on Racedepartment, probably as a joke about all the ideologies and -ians that creep up around eating like Vegetarian or Flexitarian. Believe it or not, but the latter is someone who tries to eat more vegetables, but occasionally eats meat, aka someone that follows the standard pattern of eating for the last few millennia. 😉
So he jokingly suggested he's a frugalitarian, because he bought carefully and well, and didn't shy away from the odd used hardware. And probably handed out a few good laughs about some ideologes on the way out. 😉
Anyway, becoming one is rather easy, one just needs to look out for good deals and take a clear eyed approach to buying things, so no fanboyism, take a good look at what you want and need and then look for the best offer.
Sometimes you might even look at the used Market, as you can buy some pretty serious Hardware for much less than some mid-range stuff.
We however will take a look at the steam summer sales 2021 first, as this gave me the idea in the first place, and we will look at some offers on the steam summer sale and some competing ones which might be better. This might be at the moment only games that interest me, as I only actively look out for them, but I could look into other ones if you want. Just tell me which games you'll find interesting. Prices will be in euros and sellers mostly reachable for EU citizens and German citizens, as that's what I know, you might want to ask my clanmates for help in other cases.
I will also only use sites that I know to be reputable and non-destructive to the games industry, especially in regards to Indie-Devs.
First up, Automobilista
Automobilista is a bit of a niche sim, developed by Reiza and was their breakout title, noted for especially good driving physics, but rather dated graphics. Honestly I have just bought it but haven' t tested it yet.
Currently there are various versions on offer:
The standard version for 5,99€ on steam
https://store.steampowered.com/app/431600/Automobilista/
or 4,38€ on Instant-gaming.com
https://www.instant-gaming.com/de/5440-kaufen-spiel-steam-automobilista/
Normally I' d recommend buying on Instant-Gaming in this case, but there is also the Ultimate Edition on Steam which offers all the Addons/DLC in one pack, for about 4-5€ Extra, about 10,90€.
https://store.steampowered.com/bundle/12010/Automobilista_Ultimate_Edition/
This version is the best deal, as it offers the most Content for the least amount of money, as you can' t buy the Season Pass on Instant Gaming and on Steam it already costs 14,99 or 15 Euros.
However I only recommend this during the sale!
Now there is a further offer concerning it' s successor Automobilista 2 and the Automobilista Ultimate Edition on Steam which costs about 30 Euros on the current steam sale, normally 90 Euros.
You get the full AMS Content, but only the base Content for AMS2, which at the moment costs 18, 49 € during the sale.
This is a good offer only if you want both all AMS content as well as the AMS 2 base content, as the cost of AMS 2 is fully carried over in the bundle and no added cost benefit arises from buying this bundle over buying both the AMS Ultimate Edition Bundle and AMS 2 separately.
AMS 2 however has it' s own bundles that are a bit more interesting.
Automobilista 2
Well first there is Automobilista 2 standard edition:
18,49€ on Steam:
https://store.steampowered.com/app/1066890/Automobilista_2/
and 15,10€ on Instant gaming
https://www.instant-gaming.com/de/8287-kaufen-spiel-steam-automobilista-2/
If it's just the base packs, Instant gaming wins, with about 3 Euros saved. Overall most of the Addons for AMS 2 have been track add-ons, except for the most recent Racin' USA Part one Expansion, which introduced the GTE Class with three cars (911 RSR, C8R and M8 GTE) as well as the Cadillac DPi. All other cars that were added to the sim were free.
You could also add to both the season Pack DLC at any time, which normally sells for 89,99 € on Steam, but during this sale is discounted to 71,99€.
https://store.steampowered.com/app/1261120/Automobilista_2_20202022_Season_Pass/
It is not available on Instant Gaming right now.
However I' d argue that in that case the Automobilista 2+2020-2022 Season Pass is a better deal, as it currently sells for 81,43€, a tenner more than the Season Pass itself, and between 5 and 8 Euros cheaper as the base game+Discounted Season Pass.
https://store.steampowered.com/bundle/14002/Automobilista_2__20202022_Season_Pass/
There are several other Bundles, like:
the Premium Track Pack, which incorporates the Hockenheim, Silverstone, Nürburgring and Spa DLC, and retails for 17,99€ during the sale, instead of the usual 35,99€ . https://store.steampowered.com/app/1392100/Automobilista_2_Premium_Track_Pack/ (Each Track Pack contains about 4 version of each track, including multiple historical versions, except for the Nürburgring. Although there have been rumours.




The Premium

Expansions

Pack, which includes all

current and feature

premium DLC/Addons, except the ones in the Premium Track Pack, and retails for about 59,99 €.

It is not currently discounted.


https://store.steampowered.com/app/1655040/Automobilista_2_Premium_Expansion_Packs/

The Racin' USA part 1 Pack, which includes part one of the Racin' USA Expansion only for 12,99€. Not currently on a discount.
https://store.steampowered.com/app/1648061/Automobilista_2__Racin_USA_Pack_Pt1/

The Racin' USA Full Expansion Pack, containing two other, not yet released parts of the Racin' USA Expansion, costing 34,99€ aka 35€. (yeah that 1 cent makes no difference, really).
https://store.steampowered.com/app/1648110/Automobilista_2__Racin_USA_Full_Expansion_Pack/

Well, why do I think that the discounted Main Game+Season Pass Bundle still beats those? Well if you want all the content and you buy the Premium Track Pack now and the Premium Expansions pack later, you will spend:
On Steam:
18,49 for the game
17,99 for the Premium Track Pack
and 59,99 for the Premium Expansion Pack.
———————————————————-
96,47 €
Steam+Instant Gaming:
15,10 for the game
+17,99 for the Premium Track Pack
+59,99 for the Premium Expansion Pack
—————————————————–
93,08 Euros
This is between 11 and 15 Euros more than the discounted AMS2+Season Pass bundle at 81,43, if you buy the game+Premium Track Pack during this sale.
If not the price for the Premium Track Pack doubles to 35,99 €
Which brings the prices to
On Steam: 114,47€
Steam+Instant gaming: 111,08€.
Expansions alone (if you have the game already)
The normal price for the Premium Track Pack and the Racin' USA Full pack are about half the price of the full season pack on sale and even when it' s not on sale it' s slightly over a third.
The Premium Expansion Pack is at 59,99€ currently 12 Euros less than the Season Pass on Sale and about 25% less than the Season Pass on normal prices. If you combine that with the Premium Track Pack to get all the content, you have:
a disadvantage of 6,55€ vs the Discounted Season Pass during the sale (77,98€ vs 71,43€)

A disadvantage of 5,99€ vs. The normally priced Season Pass outside of the sale (95,98 vs 89,99.

A Disadvantage of 24,55€ vs. The Discounted Season Pass (95,98 vs. 71,43) if you buy the Premium Track Pack and Premium expansion Pass outside the sale.
So currently the discounted season pass is the best offer around, offering quite massive savings.
Which offers another option for the unsure buyer, you could buy AMS 2 on Instant Gaming right now for 15,10 € and buy the Season pass on the Next steam sale, if there will be another discount like that. This would amount to 86,53 € and would only be about 4-5 € more than the full bundle.
Overall AMS 2 has already offered quite a bit of free content as well, including the late 90's GT1 Class (911 GT1'98, CLK GT1, McLaren F1 GT1)
Hell Let Loose
Hell Let loose is a realistic tactical shooter based in WW2, set somewhere between Arma and Battlefield. The focus is on team play. It will be leaving Early Access on July 23rd, 2021.
Currently on sale at Steam for 22,49 €
https://store.steampowered.com/app/686810/Hell_Let_Loose/

And on Instant Gaming for 14,99 €:
https://www.instant-gaming.com/de/4640-kaufen-spiel-steam-hell-let-loose-early-access/

In this case I' d recommend the deal on Instant Gaming.
Post Scriptum
Post Scriptum is similar to Hell Let loose, but it swings a lot more on the Arma Side of the realism scale, so more focus on realism over gameplay.
It is currently available on steam for 14 Euros:
https://store.steampowered.com/app/736220/Post_Scriptum/
and 19,99 Euros at Instant Gaming:
https://www.instant-gaming.com/de/2764-kaufen-spiel-steam-post-scriptum-deutsche-cut/
However, those are the cut versions, which might be an issue with some versions, including the German ones. In those cases it means less gore and no Nazi-Symbology.
If you want to look at the Uncut versions, you might want to look at the various German uncut versions at Instant-Gaming and Gamesplanet. That still means no Nazi-Symbology, but Gore isn't cut down as much.
Warning those are USK18 Items and there might be an age check, which usually should be taken care of by your registration.
There is the uncut Deluxe Edition: https://www.instant-gaming.com/de/6059-kaufen-spiel-steam-post-scriptum-uncut-deluxe-edition/
https://de.gamesplanet.com/game/post-scriptum-deluxe-edition-steam-key–3681-2
and the Uncut Supporter's Edition.
https://www.instant-gaming.com/de/6060-kaufen-spiel-steam-post-scriptum-uncut-supporter-edition/
Warning: those versions are Region locked for Germany and can only be activated there:
My recommendations are right now the Steam version if you can live with the cuts, and if you want to go uncut, go for the uncut deluxe edition as it's cheaper than the supporter edition.
However that should not be a problem for most British and US citizens anyway.
And all you are getting in the Supporter's Edition anyway is a digital Art book and the Soundtrack, not too much anyway. Those Deluxe and Supporters Editions are only really worth it if you want to support the dev or want to get an uncut version as a German or Austrian player…or maybe a Swiss one.
Insurgency Sandstorm
Insurgency is a tactical shooter set again in between Arma and Battlefield, it's more focused on CQB and urban combat and features a very well designed load out system.
On Steam 14,99€ (-50%):
https://store.steampowered.com/app/581320/Insurgency_Sandstorm/
Instant Gaming 12,19€:
https://www.instant-gaming.com/de/2160-kaufen-spiel-steam-insurgency-sandstorm/
My recommendation, Instant Gaming, it is a bit cheaper.
Conclusion and thoughts
Now you might ask why I do include key-sellers at all? Well, I do think most steam pricing outside the sales is quite mad, where you can have the so called triple-A games that are 3-4 years old still being priced at 40-60 Euros instead of a more sensible market rate, as we used to have on the street in the shops during the old days. I remember going to the games shops and they buying used games there for a good discount. You could even buy classics in the big old boxes there.
Yeah those boxes.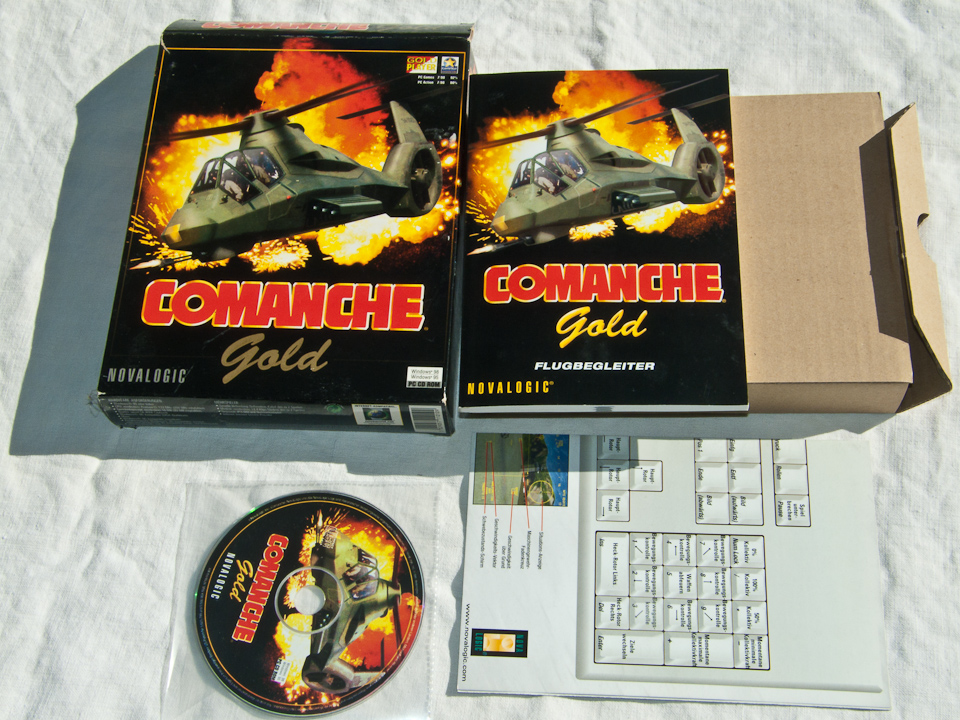 ( Photo by the author)
I know, I know that makes me quite old, given that those shops have been dying over the years, with both steam and other DRM software slowly killing off the used games market. There are probably some gamers now that have never seen those fabled stores. 😉
Now most of the games I've shown here are usually fairly priced, which is why you don't see the biggest discounts there, but outside of a sale they can be quite pricey and key resellers usually have a much more sensible price for older games than Steam. A developer or a Publisher should've made most of their money to recoup the investment by the time the game is a year old, anything else is a bonus, unless the game is in constant development.
And I know how it is to be a gamer and still having to make sure that every cent counts in the gaming Budget, doubly so in recent times.
Another problem is that unlike the old days you cannot sell games any more and recoup part of the loss on a game you hate, you're stock with it. And buying on a key-seller might not be able to reduce that risk fully, but it will mitigate the money lost.
2 hours is often not enough to find out if you like a complex game like a sim, and Demos are a rarity those days. Also most of the discounts the key-resellers offer stay around post-steam sale, they might go up one or two euros at most, but are often still half price or more compared to the regular steam prices.
Now all the key-resellers that I've recommended here are known to be legit, they are not those known for questionable practices like G2A has been in the past. I don't know their current state but I have avoided them ever since.
Instant Gaming has good prices, but not incredibly low ones, and they usually only have a certain amount of stock, so certain games might be sold out. Which IMHO is another sign of reliability, they don't always generate keys out of nothing, but they buy them in bulk once and then sell them off.
Full Disclosure: I'm neither affiliate with steam nor with any of the Key-resellers, they haven't sponsored me in any way. Although given how loudly I have sung their praises, an affiliate link by Instant Gaming would be nice! 😉